Asus System BP6320-I33220034B Core i3-3220 H61 DDR3 1/2/(1) SATA PCI Express 250W Windows 7/Windows 8
REGULAR PRICE:
$614.95
CASH DISCOUNT:

CASH PRICE:

Asus System BP6320-I33220034B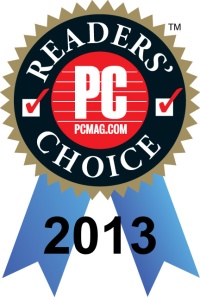 The BP6320-I33220034B Desktop Computer from ASUS features a 3.3GHz Intel Core i3 3220 Processor along with 4GB of DDR3 SDRAM for enhanced multi tasking power. Store a variety of files including movies, videos, photos, music and more on the 500GB hard drive. Integrated Intel HD Graphics 2500 provides enhanced graphics processing power supporting various multimedia applications allowing you to watch movies, play games and more. Take advantage of the expandable memory up to 16GB along with four PCI expansion slots and four drive bays for expanded multitasking power andstorage.

The ASUS BP6320 desktop computer supports four USB 2.0 ports on the front and 4 USB 3.0 ports on the back to easily add a variety of peripherals. You also benefit from both one headphone and one microphone port on the front of the PC to add speakers or headphones as well as a microphone for enhanced multimedia playback and video chat. Gigabit LAN connectivity provides enhanced Internet connectivity up to 1Gbps.

Windows 7 is the installed operating system, and you also get an upgrade disc for simple installation of Windows 8 professional. With Windows 8 you benefit from a completely redesigned Start screen. The Start screen features tiles that update in real-time, which provide faster access to news, weather forecasts, sports scores, social network updates and more. Windows 8 also focuses more on cloud storage as well as apps, which can be downloaded from the Windows Store. Windows 8 provides a unique user experience.